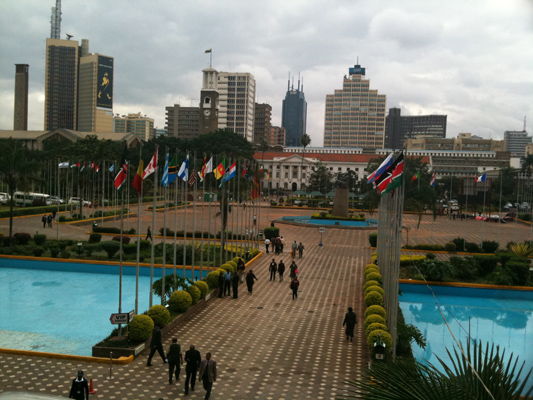 The 29th IFBLS World Congress wrapped up on June 10th in Nairobi, Kenya as one of the most successful Congresses with even more nations represented as delegates and exhibitors. There were 30 member countries represented and formed the IFBLS politics and strategies. Congratulations to AKMLSO for making this Congress possible. Hosting a World Congress in Africa has also opened up more opportunities for future collaborations with several other organizations and associations.
We take great pleasure in presenting the new Council for 2010 - 2012.
President -Vince Gallicchio - United States
Past President - Gry Andersen - Norway
President Elect - Kyoko Komatsu - Japan
Board Member - Tom Stowe - Canada
Board Member - Manindra Chaudhuri - India
Board Member - Chuan-Liang Kao - Taiwan
Board Member - Patrick Joseph Chattad - Cameroon
Board Member - Mirjana Stupnisek - Croatia
Board Member at Large & CLSI Liaison - Eddie Ang Han San - Singapore
During the Congress we tried something new, the silent auction. Thank all of you who brought very nice items for the auction. We were successful in our fund raising efforts with this auction and we will look into the possibility of having this event again.
On behalf of IFBLS we are happy to say that the 30th World Congress will be in June 2012 in Germany.
All the documents and minutes of the 29th World Congress will be posted shortly in the Members Only area of the IFBLS website. If you do not have a username or password to access this area, please contact the IFBLS office at This email address is being protected from spambots. You need JavaScript enabled to view it. to receive your's.