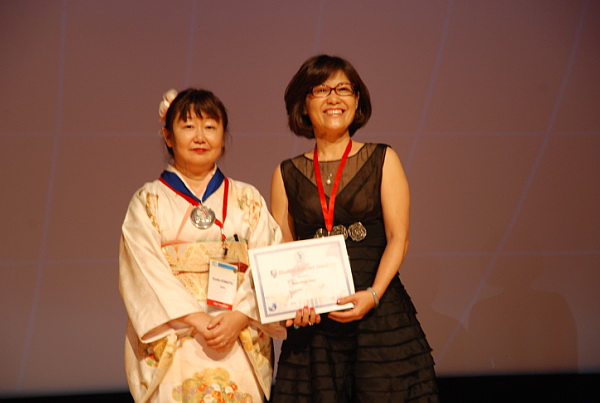 A major aspect of IFBLS Congress is the Awards Program.
IFBLS is planning its 32nd World Congress in Kobe, Japan. The International Congress of Laboratory Medicine will be hosted from 31st August to 4th September 2016 and it will be organized by JAMT (Japanese Association of Medical Technologists). The local organizing committee, being led by Yoshifumi Miyajima and Kyoko Komatsu, are very busy planning a great scientific program and an equally interesting social program for delegates from around the world.
The Award Program for 2016 is very interesting and the winners will be announced in Kobe during the Award Ceremony of the 32nd World Congress in Kobe.
On behalf of the IFBLS Board of Directors and the Awards Committee, I would like to remind you that the Award Program is on and all the application forms are available on our website: www.ifbls.org.
The deadline for the application forms are April 1, 2016.

The Award Program 2016 includes:
Nordic Award;
Elisabeth Pletscher Award;
Student Award;
Good Poster Award;
DVTA Continuing Education Award;
JAMT Award;
Past President Award;
Tsukuba Medical Laboratory of Education and Research (TMER) supports the Project of Supporting Overseas Trainee in 2016 which deadline is on March 30, 2016.
We are grateful to all the sponsors of the Award Program.
As Chair of the Award Committee I consider it a great opportunity for development of knowledge and Biomedical Laboratory Science culture worldwide.
I hope all of you will inform all your colleagues about the Award Program .
Kind Regards,
Alba Marzo
Chair, Awards Committee