Details

Statements

Point of Care Testing (POCT)

Hits: 9805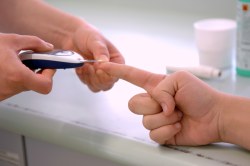 In 2008 members from the International Federation of Biomedical Laboratory Science (IFBLS) and the European Association for Professions in Biomedical Science (EPBS) took on the task to prepare guidelines for our members on Point of Care Testing.
The Guidelines for Point of Care Testing and the EPBS Policy Statement approved at their annual meeting in October 2009 in Oslo were distributed as part of the Congress documents prior to Congress. Both documents serve an important purpose and were unanimously adopted by GAD 2010 Nairobi, Kenya.

View the IFBLS Guidelines on Point of Care testing
View the EPBS and IFBLS Policy Statement on Point of Care Testing