Address of the new President Alan Wainwright 2020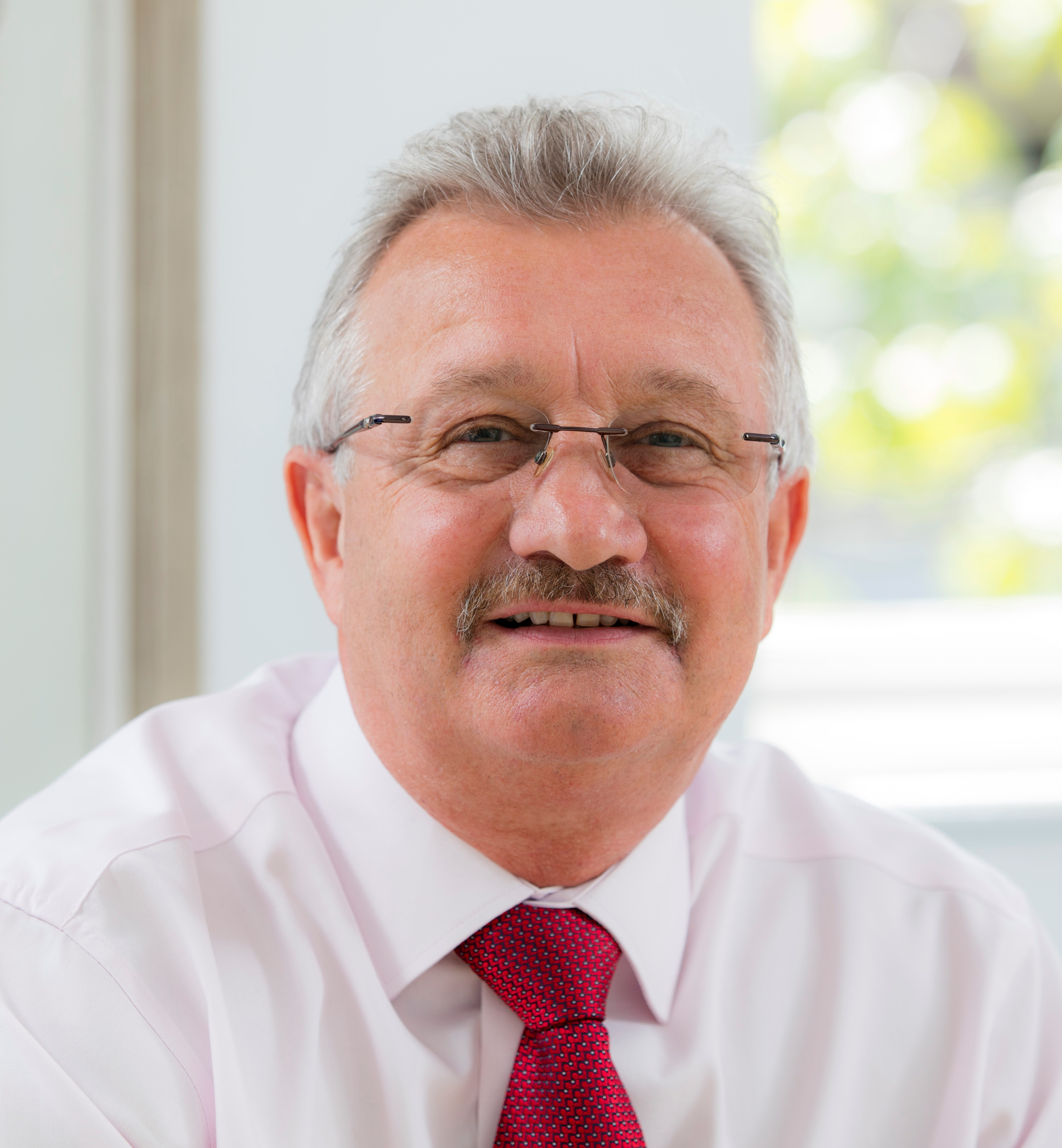 Dear Colleagues,
It is a great honour to be speaking to you for the first time as your elected President. This is an immensely proud moment for me, only exceeded by the pride I feel in being a member of the biomedical laboratory science profession that has played such a key role in dealing with the Covid-19 pandemic. We may not always receive the recognition we deserve but globally, during this situation, it has been less about whether we feel valued and more about the value we bring, and that is something that has been acknowledged across the world.
I also wish to thank my employer, the Institute of Biomedical Science, who have supported me as the lead person for international engagement with other professional organisations of which the Institute is a member. This means I have a responsibility to advise Council on global initiative/opportunities. Being active in associations like IFBLS raises awareness of knowledge, competence and opportunities for a world-wide network. This is something all our organisations can benefit from as part of the international biomedical laboratory science community.
My gratitude is extended to some special people. Our former Past President, Marie Nora Roald, has been an incredibly active member of the IFBLS Board of Directors for many years, and we are indebted to NITO for supporting her work. Marie's drive and knowledge are something to aspire to. She is an incredible role model for any new President and I am fortunate to have had the opportunity to learn so much from her example. Please join me in acknowledging Marie's huge contribution.
I have also enjoyed working under the leadership of Anne Lindgren as President. She has provided guidance and direction as we embraced new ways of working due to the Covid restrictions, dealt with the disappointment of the World Congress in Copenhagen being postponed, and of course, not being able to see you all in person for our CD and GAD meetings. Anne has met all of these challenges with a smile that rarely fades and a calmness that can ease any troubled soul. I am therefore delighted that Anne continues on the Board as my Past President.
The third person I want to mention at this stage is our Executive Administrator, Janie Hames. Her support for the Management Committee and Board of Directors has been outstanding. Nothing fazes Janie, and what she does not know she soon finds out. I could not ask for more. Thank you Janie.
I also want to thank Anselm, Mirjana, and Asim. You have been prepared to stand up to offer your time and expertise to further the work of the IFBLS, and I hope in the future we find other ways for you to contribute. Anselm, you have been working with me on the Board of Directors for the last 2 years, and you will continue to be very much part of my IFBLS family.
Before I welcome the new Board of Directors I want to thank DBio and the Congress Organising Board for continuing their work towards Congress 2021 in Copenhagen. There may be another lap to do before we are over the finish line but the wheels are still turning and "We can work it out". I am sure you all join me in hoping that everything goes to plan, and DBio will deliver the best World Congress ever.
Finally, I come to the new Board of Directors, some familiar faces but now with President-Elect Marie Culliton and new member Gabriella. Welcome, all of you. Each one of you will bring something unique and special to the table and I look forward to working with you over the next two years. Together, with Anne and Janie, we will enjoy getting to know each other. We will work hard to deliver everything we can to raise the profile of the IFBLS, our member associations and the biomedical laboratory science profession. We will bring new ideas to the table, we will challenge each other, but we will also work as a team to the benefit of our Member Associations who have put their trust in us for the next two years.
All of us are united by our passion and commitment to biomedical laboratory science: to the work we do, to the standards we uphold, and to the value it contributes to the health and communities of our nations.
So, finally, I want to use this occasion to remind you all, as Chief Delegates and colleagues, why we are here today. Our international federation depends on your active participation and collaboration as representatives of your association: to share your ideas, to share your vision, to give your support to the World Congress so that we can work together to develop the IFBLS into a bigger and stronger federation for biomedical laboratory scientists.
To demonstrate how we are going to start doing this I want to leave you with one small task. Please email me your answer to the following question: "what difference would you want to see in the IFBLS in 2 years' time?"
I thank you all for being here. Stay safe, be happy and I look forward to seeing you again in Copenhagen next year.
Alan Wainwright
IFBLS President
12 September 2020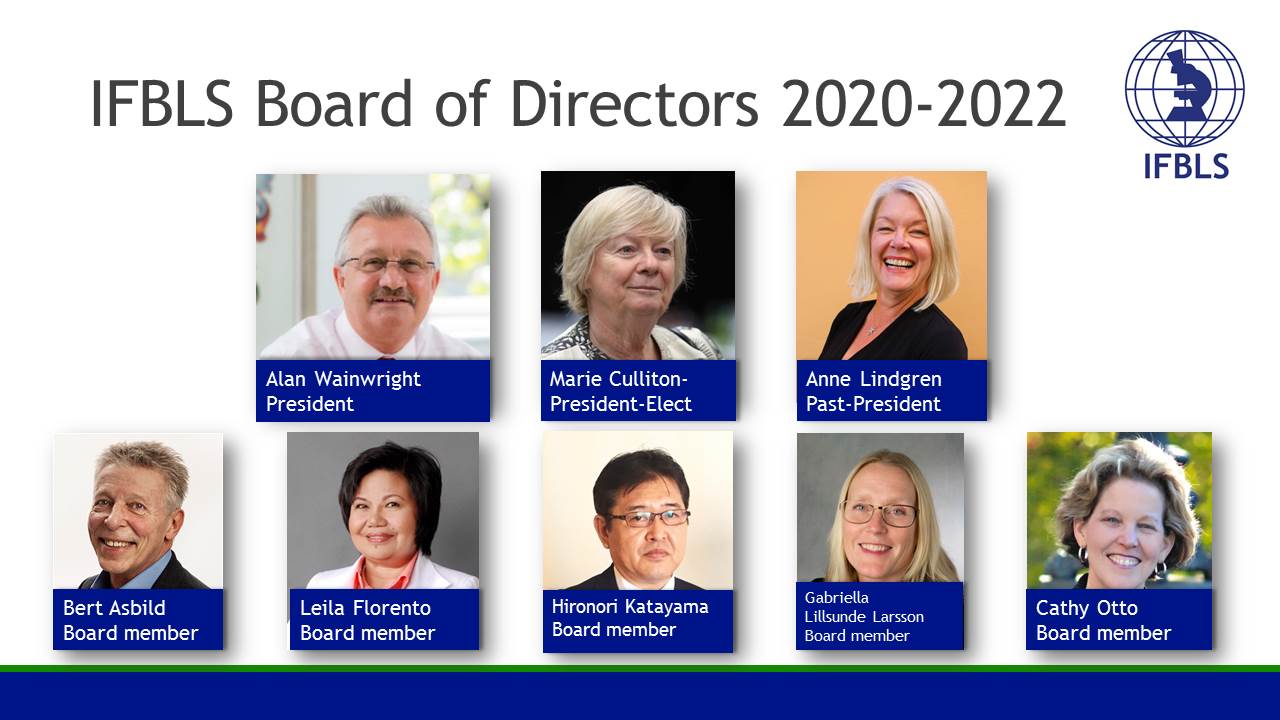 IFBLS Annual and President's Report 2019 - 2020
IFBLS Annual and President's Report 2018 - 2019