Address President Alan Wainwright to the Alternate GAD 2021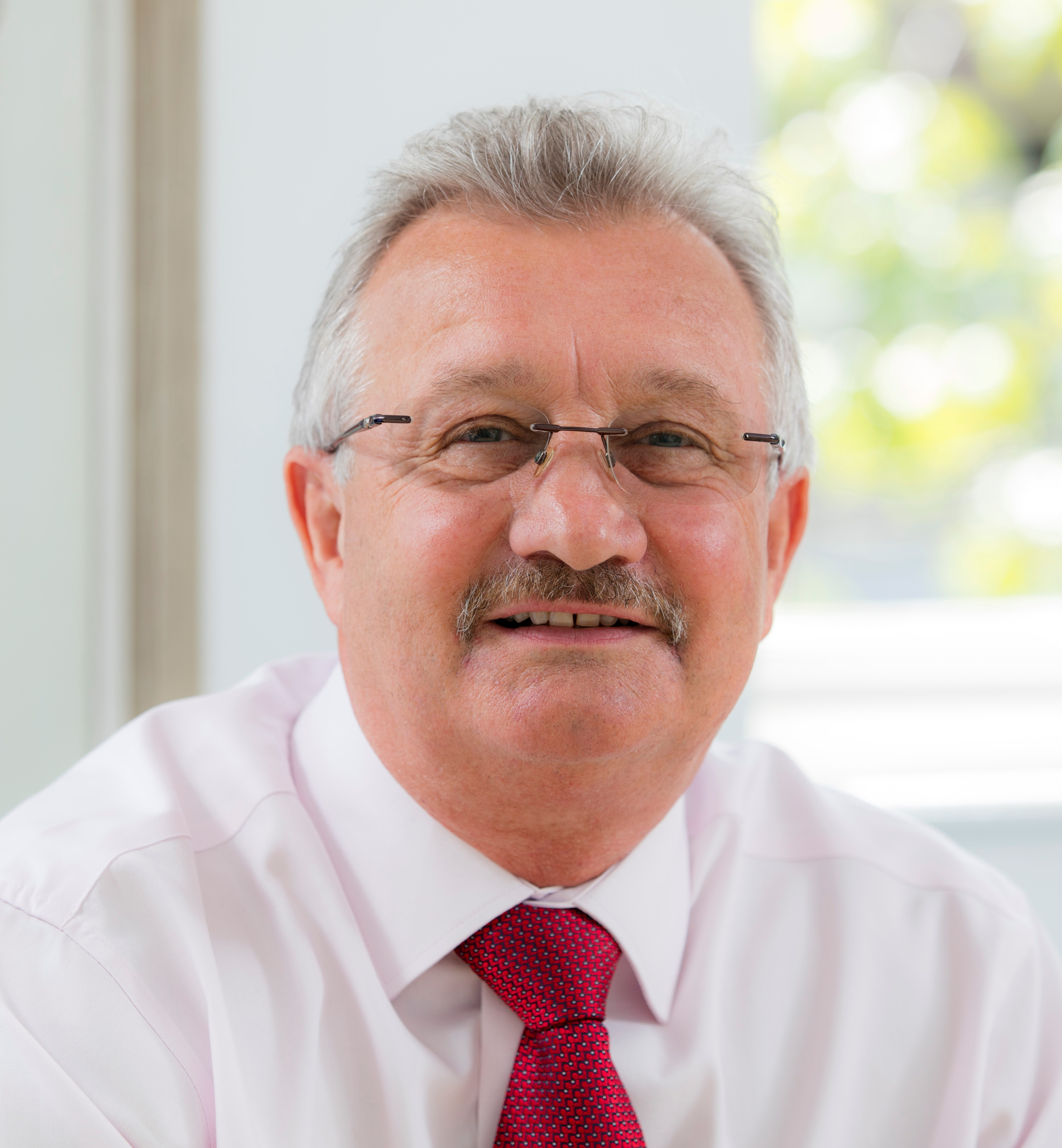 Hello and welcome on behalf of the IFBLS Board of Directors to this virtual meeting of the Alternate General Assembly of Delegates 2021.
Earlier this week on Wednesday the Chief Delegates of IFBLS met virtually to prepare for today's meeting. I am pleased to say that nothing contentious was raised and it was wonderful to see new faces in addition to those who have attended more regularly.
We were also able to welcome our Danish colleagues, who have been hosting the 34th World Congress in Copenhagen all week and receive an introduction from KAMT to their exciting plans for the 35th World Congress to be held in Suwon City in South Korea next October. We will be hearing more about these later in our meeting but let me just congratulate Danske Bioanalytikere (dbio) for hosting Congress this week, instead of 2020 as planned. In keeping with the Beatles congress theme, we know it has been a "Long and Winding Road", and the organizing committee have probably had many "A Hard Day's Night", but they told us "We Can Work It Out" and they did! They provided the opportunity for as many of us who could travel to "Come Together" and celebrate our fantastic profession of Biomedical Laboratory Science. Well done!
It has been a tough year for everyone and continues to be but I want us to look to the future. For our profession it has been an opportunity for the world to recognise and appreciate the work carried out by Biomedical Laboratory Scientists.
COVID-19 has given us an opportunity to consider what has worked well, and what we must do to influence longer term reform. Together we now have a responsibility to think about the changes we have made: not only to service delivery, but also education and training over the past 18 months as the need for remote learning has led to innovation in teaching and a wider use of new technology.
COVID-19 has taught us all that life can be unpredictable and challenging. Careers have been put on hold, changed direction or simply become uncertain. Our services cannot exist without a trained and competent workforce and we need to work with our immediate colleagues and other professions to ensure training and service recovery are unified.
This unites us as a profession and it unites us as a global community as we work together to overcome these challenges.
Today is important. As we look back at the last year, we are also looking forward to the future: to see how we will address important issues; how we will overcome them; and how we will achieve greater heights for our profession. The future is founded on what we achieve now, the lessons we learn and our ability to adapt to what is to come. This meeting gives all of us an opportunity to own our future achievements and the changes that affect our profession.
The documents you have been provided with for today have given you the information to see how we do this:
• The work of our Board of Directors and committees to support you as Association Members of IFBLS, to see how you address the issues
you are dealing with,
and encourage your
members to join our network of Scientific Network of Experts so their expertise can widen our influence.
• IFBLS Is a Non-State Actor in official relations with the WHO. A global voice for our profession that enables us to give diagnostics
a louder voice and
to ensure the requirements for diagnostics and other healthcare provision is adequately supported and quality assured by trained and competent
Biomedical Laboratory Scientists.
• The regeneration of our International Journal of Biomedical Laboratory Science designed to provide more research articles and scientific information.
The world is watching, and we will be judged on how much value we can give through our knowledge of Biomedical Laboratory Science to overcoming problems that affect the world's health, economy and social welfare at all levels.
I am halfway through my time as your President. There is still much to do and there will be more to do after me, because we are a forward-looking profession. Biomedical Laboratory Science does not stand still, and neither can we. We must all work together. I cannot do what I do without the support and advice of the IFBLS Board of Directors, and Janie Hames as our Executive Administrator. We work hard, we work together and we work for you, but we cannot do this without your support and engagement.
And finally, another reminder, next year we have elections for a new Board, a new President and new President-Elect. If you are seeking new challenges, new experiences and new friendships this is an opportunity for you to step forward. IFBLS needs you.
President IFBLS 2021-2022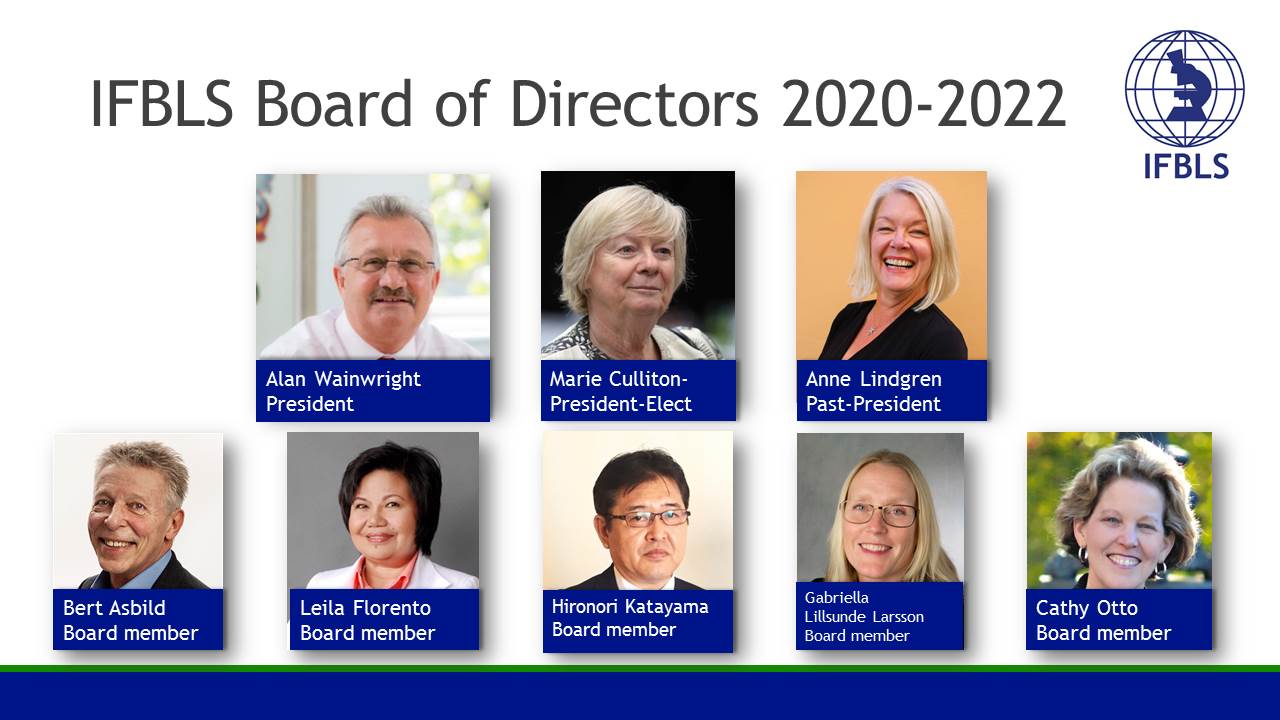 IFBLS Annual and President's Report 2020 - 2021
IFBLS Annual and President's Report 2019 - 2020
IFBLS Annual and President's Report 2018 - 2019