Details

About IFBLS

International Biomedical Laboratory Science Day

Hits: 15592
International Federation of Biomedical Laboratory Science established BLS Day in 1996 at the World Congress in Oslo, Norway to promote and celebrate the key role of Biomedical Laboratory personnel in diagnostic and preventive health care systems.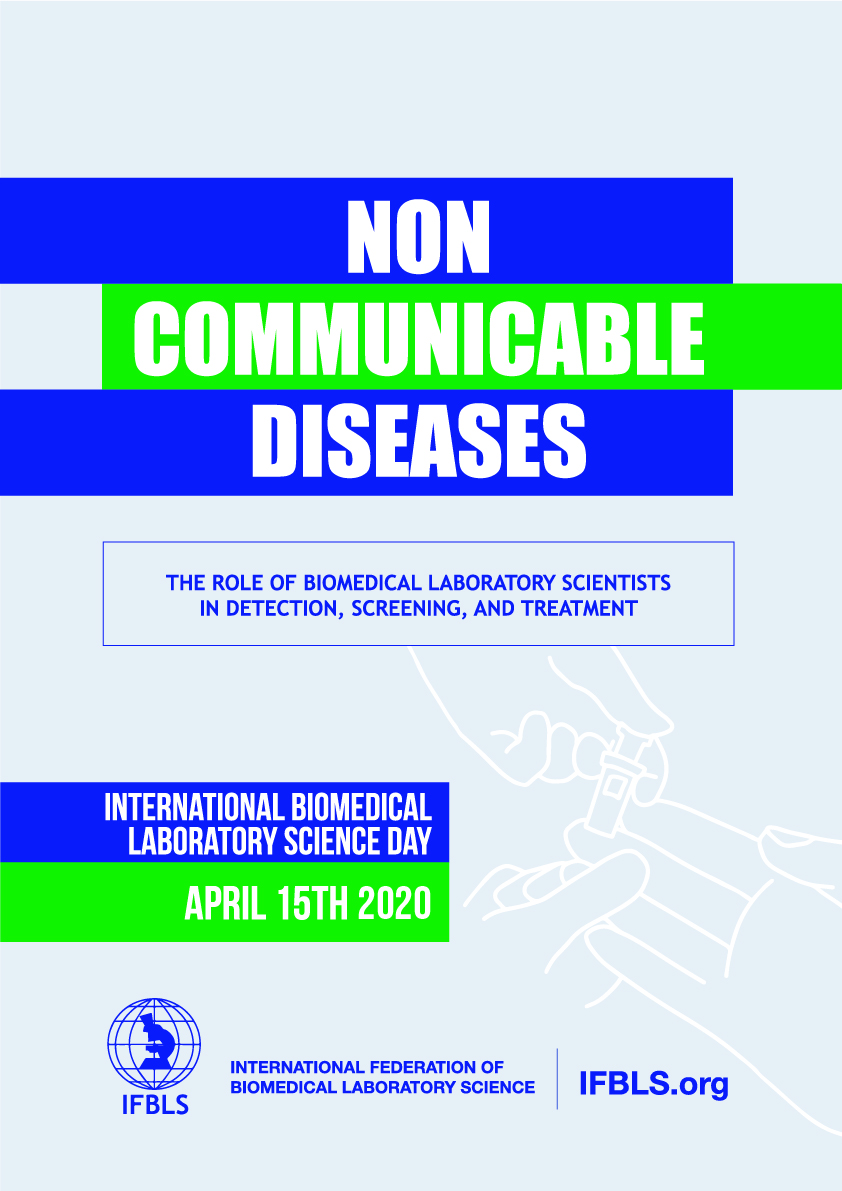 Promote and celebrate
The purpose with the BLS Day is to increase the awareness of the role that Biomedical Laboratory Scientists have in providing health care. Biomedical Laboratory Scientists play a key role in diagnosis, quality development and assurance, treatment, research and development in the modern medical sciences.
International BLS Day gives our profession a day to promote and celebrate ourselves as a profession.
The theme for the day is selected by the IFBLS Board of Directors and is related to health
issues and support the UN and WHO Sustainable Development Goals (SDGs). The themes is used for two years.

The theme for 2020 is:
Non Communicable Diseases: The role of Biomedical Laboratory Scientists in Detection, Screening and Treatment
Importance of BLS Day
Biomedical Laboratory Scientists are one of the largest groups of health-care professionals, and have a vital role in medicine and public health. The best person to promote our profession is a confident Biomedical Laboratory Scientist. We understand our role in healthcare and are the best to carry our message.
Use the BLS Day actively and promote the BLS' professional skills and contributions to ensure good health services. Happy BLS day!
Download the BLS Day poster here:

(pdf 909 Kb) or here:

(jpg 2.33 Mb)