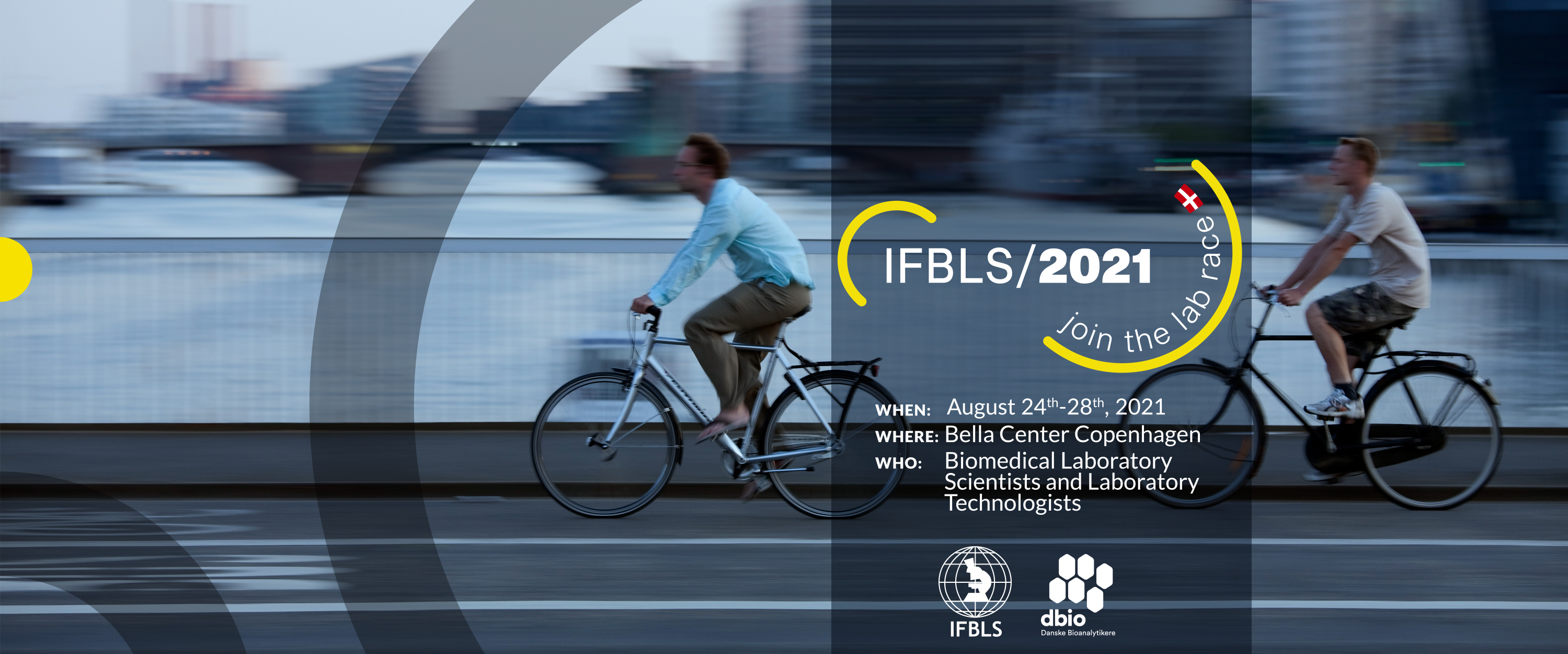 Due to the Covid-19 virus pandemic, the 34th IFBLS World Congress of Biomedical Laboratory Science in Copenhagen has been rescheduled.
The International Federation of Biomedical Laboratory Science (IFBLS) invites you to explore the future of biomedical science in a global perspective – and connect with biomedical scientists and laboratory technicians from around the world in Copenhagen.
Join the Facebook group now and keep updated:
facebook.com/groups/jointhelabrace
WHEN: New date - August 24th-28th 2021
WHERE: Bella Center Copenhagen
Please visit the Congress website for more information on this international Congress.